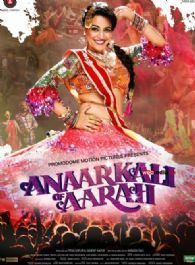 Overall Rating :


Please login to rate this movie.
Anaarkali of Aarah
Plot
'Anarkali of Arrah' is the story of an erotic singer played by Swara Bhaskar who hails from Arrah in Bihar and is popular for her songs that make you read between the lines.

She is the star performer of her troupe and is confident of her success.However, her life takes a twist when she has a confrontation with a very powerful man of the region, followed by a serious conflict. How she fights the misogynist beliefs of the society, forms the crux of the film.

Produced by ...
Movie Details
Language: Hindi
Status: Released

Cast