Enough of listing the 'best this and best that' top tens!

We at BollyCurry find it equally imperative to occasionally honor the 'bad list', for something at least. And upon the very thought we present this article which brings to you the Best of the Worst!

How often is it when a song that strikes your fancy upon that first listen is turned into something of a disaster with one watch of its video? Unfortunately, often enough!

So here is a list of this year's 10 Greatest Video Disasters - the kind of visuals which make you go... 'what were they thinking?!'

Tere Liye (Prince)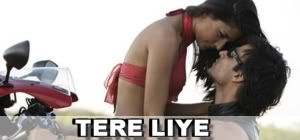 Not a thinking man's song, but Tere Liye is a catchy track which gets your feet tapping; when you're hearing it, that is. The video of this fairly popular chartbuster, is the case of an unfortunate contrast. A good idea would have been introducing some paced dancing with some signature moves which would have helped the song far outlive its parent movie at least in the night clubs. Instead we get a haphazard collage of random scenes thrown together and too many effects squished into a few minutes which give an overall dizzying quality to the visual. A tragic hasty job of what could have been rendered a hip and youth appealing video.

Love Sex Aur Dhokha (Title Track)

TV Kween Ekta Kapoor's unorthodox and bold Bollywood venture, Love Sex Aur Dhoka did surprisingly well at BO, and did win itself an unusual kind of acclaim without having splashed grandeur during pre-release promotions. This title track, which topped chartbusters for quite a number of days was just as different and uniquely intriguing as the movie itself. But that's where the nice talking ends, at least for the song. The video for the same, to say in a sentence, let down the immense build up that the soundtrack evoked on its own. It could boast of neither the thrill, nor the cinematography to match the upbeat and easily addictive tune. The facial expressions, overall editing and pathetically comical effects added up to give a distasteful final product, while the compulsive ingredients - grim, grime, grimace - which should have gone into the making of this video were entirely lacking. Tch, EktaK! So you know better for next time - mish mashes of wannabe hair raising sequences do not get the audiences clinging to the edge of their seats!

Milenge Milenge (Title Track)
This has to be the one project which made most news (or maybe all of it) for how unpredictable its release seemed at various promised points, given the estranged real life couple playing the onscreen leads. And yet, the ardent fans of this Jab We Met jodi - Shahid Kapoor and Kareena Kapoor - did not flag down all hope. The disappointment on its eventual, consequent release was a major blow. The title track itself, served no exceptional difference. Apart from the fact that the audience has been treated to matured, improved and much better shaped Bebo and Shahid in the years of delay of this release to find the old look outdated and drab, the dance moves and overall setting of the video in general was strongly reminiscent of those from Fida, which had also pictured the same leads albeit a couple years ago.
Too bad that the video being highly cliche conceptually, is no solace either. What with the hero entering on a flashy motorbike, followed by shaking a leg with his lady love who just happens to have been dreaming about him...bo-rrring! Quite bland and a sure way to waste four minutes of your life!

Akela Dil (Dulha Mil Gaya)

This is a classic case of how, when something can go wrong, it will, and it does! Starting from the horrific excuse for dance moves (even though there is very little actual dancing done by the two main leads), to the glaring lack of any concept whatsoever, this video has 'watch-me-not' painted all over it! While all Sush and Fardeen really do is sit around observing people the audience remains (blissfully?) oblivious of the purpose. To add even more chaos to the video, some standard bikini-clad babes barge into the scene out of nowhere stranding center stage! Talk about innovative (not) fillers! If you haven't seen this one, you must - only to see how bad it really is, and how little (if at all) we exaggerate!

Let's Rock (We are Family)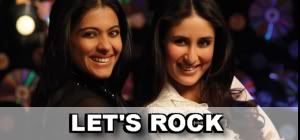 Jazz music in a Hollywood movie? Pretty normal. In a Bollywood movie? Somewhat out of place, maybe?! Let's Rock, unfortunately, does little to change the orthodox perception. If Elvis gave us an immortal video in the form of Jailhouse Rock, the only kind of immortality Let's Rock can boast of is of roughly being an emulated spoof - and a thoughtless one at that. Kajol and Kareena manage to momentarily distract the audience with their mutual presence and fantastic antics, alas, even they together cannot save the day - what with garish lighting, loud sets, and a wasted presence of Arjun Rampal. Yet another faux pas is committed (almost minor compared to the rest) by bringing kids in an intended night club sequence. Ultimately, the famous and catchy tune finds itself misused, and vaguely debased with an inattentive detailing as in this video, worse still considering it comes from the grand KJo Dharma Productions banner name.

Niyat Kharab (Teen Patti)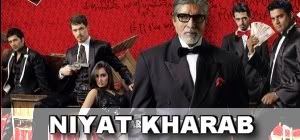 The briefest comment to this song would be 'tis getting hot in here, Maria Gopez!
Featuring in a song with a multitude of Bollywood bigwigs and newbies, this one model serves saving grace to a song which could have been so much more than it is. The sensuality and enigma that Maria Gopez creates in the song with her presence is ill matched by everyone else - awkward faces with equally mismatched expressions for such a dark number. The basic lighting, coloring and editing of the song is far too bright, the scenes merge between thoughts and the present rather abruptly and the overall flow is fairly choppy. If Maria still manages to lure you to sit through the video, all you want to do is shove away all the rest and let the lens focus solely on her. With the supposed intent to be a modern day cabaret of sort, the 'gray aura' in the air is significantly amiss. The sequences are more convincingly casual party-like, and it puts the song in the odd predicament of being neither jolly nor mysterious. The self conflicting choreography at play, tones down what could have been a potentially thrilling addition to make up for what was lost in the bizarrely put together plot of the movie itself - in an ironic way then, the song and the movie get along, both disappointing in what they promised to be!
Attra Baras Ki (Hello Darling)
Just another teenage track with a typical club setting - low lives, sexy costumes, sultry moves and the standard eye-candy! For a script dealing with a factual and not well explored concept of corporate sector harassment of female employees, Hello Darling was a mere mockery. As for this song, we don't complain about being subjected to yet another cliche west influenced video, as much as we do to the loss of a meaningful theme in time passing with such filler videos.
Naina Miley (Robot)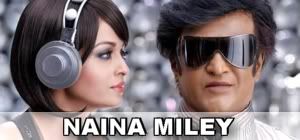 The music video of the song seems like a badly conceptualized afterthought from the mostly unnoticed futuristic film Love Story 2050. Apart from the fact, that the underlying concept of the choreography is exceedingly lame, the gorgeous Aishwarya Rai Bachchan dons a tweaked new avatar which is quite frankly a debatable asset. To her credit, she does turn heads. To her discredit, she fails the idea of looking remotely robotic. From the dance moves to the expressions, everything about the song's overall finish is a tad too animated, and at that almost clownish when the intent is to roll it up as a mechanical lovers' package! We're not against giving newer concepts a try, but we say better homework be put into its eventual making. For now, this song is trying a bit too hard to emulate our fair sister industry overseas and falling short of the graphics, editing, and techno-visuals required to match Hollywood!
Mayya Yashoda (Jhoota Hi Sahi)
There was a Maiyya Yashodha sequence from Rajshri's Hum Saath Saath Hain once upon a time. Perhaps obsolete in some ways, but a good video at that time. The Jhootha Hi Sahi number on the other hand is a misfit in terms of theme, filming, and dance moves. Not to forget how utterly wasted is the presence of the hunky dory, very macho, and always charming John Abraham! Where we should be drooling over watching our chocolate faced hero look dapper in an Indian Sherwani, we are merely rolling eyes at the absurdity of the video in general. This one is a rare John number, best skipped!
Tees Maar Khan (Title Track)

From Farah Khan - a five time winner of Filmfare's Best Choreography Award - the coming of a video like Tees Maar Khan title track is absolute betrayal. Her Indian panache has projected forth in many typical rom-com dramas, the most recent being Munni Badnaam from Dabaang, and Sheila Ki Jawani from TMK itself which have taken the market by storm. Internationally too, she has been recognized for the likes of Monsoon Wedding, Vanity Fair, Bombay Dreams.
Either way, Farah Khan has always broken norms while still being a cliche within a cliche. One wonders then, what went wrong in her different strokes for the TMK title track. It's hard to say if she deserves a pat on her back for thinking out of the box (what with Akki stealing sky scrapers, and even the moon, literally) or if she sooner deserves brickbats for being downright ridiculous. Khan clubs in some key aspects - an amusing half Robin Hood theory, a James Bond reminding music theme, amchi Mumbai tapori chaap costumes, and a dash of the sexy babe moves from the looming larger than life Katrina Kaif over the legendary London Bridge - the kind of little things that can be innovative on their own but fail miserably when squished together in the space of a single video. Its loony, in an irritating sort of way, somewhat forcefully dowdy, and the Farah touch is just missing. The choreographer turned director did go on record to say that she had gotten Dharmesh, (former contestant on Zee TV's Dance India Dance), to choreograph this said song; and his lack of experience with choreographing for Bollywood seems now to be the only excuse she can extend for the sorry video offered in a much hyped Christmas release.
***

Conclusively, Bollywood gets to witness its share of churned out video disasters for the year, the above to name a few. It's encouraging to think that film makers are daring to attempt newer, unforeseen ventures and concepts, but we sure hope the execution will be cleaner, professional and improved here on.
A new year... A new beginning! Happy 2011!
Authors: Harjot D. & Naseem J.
Copyright BollyCurry
User Rating
(8 Votes)
Views 9423
Go to top
User Comments

If You are a member of India-forums, Then You can also log in here.