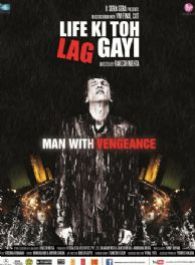 Overall Rating :


Please login to rate this movie.
Life Ki Toh Lag Gayi
Plot
LIFE KI TOH LAG GAYI is a one day journey of four different people struggling in the city of Mumbai. One with vengeance, one on a mission, one with hope and one to con. They eventually end up at one place and find their ways.
Tensed Salman (Kay Kay Menon) is looking for the murderers of his parents, a humiliated cop ACP Chautala (Manu Rishi Chadha) is looking for 4 Nigerian drug peddlers with 24 hours dead line on his neck, a desperate lover Amol Ganguly (Ranvir ...
Movie Details
Language: English/Hindi
Status: Forthcoming

Cast
Pradhuman Singh, Snehal Dabi, Kuldeep Sareen, Ranvir Shorey