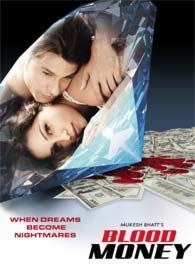 Overall Rating :

Please login to rate this movie.
Blood Money
Plot
The film is about a young and simple man, Kunal Khemu
who is in love with Arzoo (
Amrita Puri), however her parents do not allow her to marry him, as he is unsuccessful. The two run away and get married, and move to Cape ...
Movie Details
Language: Hindi
Status: Released

Cast
Manish Choudhary, Mia Uyeda, Amrita Puri, Kunal Khemu
Production Credits
Production Designers: Rajat Poddar