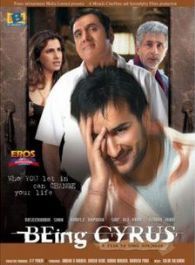 Overall Rating :


Please login to rate this movie.
Being Cyrus
Plot




Earlier titled Akoori, Being Cyrus is the directorial debut of Homi Adajania and also Saif Ali Khan's first film in English. Being Cyrus is a psychological drama with unusual characterizations.



The story revolves around a Parsi family, Sethnas residing in the hills of Panchgani. A retired sculptor Dinshaw (Naseeruddin Shah) heads the family. Other members of the joint family comprise of Dinshaw's wife Katy (Dimple Kapadia), brother ...
Movie Details
Language: Hindi
Status: Released

Cast